Celebrating 30 Years of Stop It Now! Across the Globe!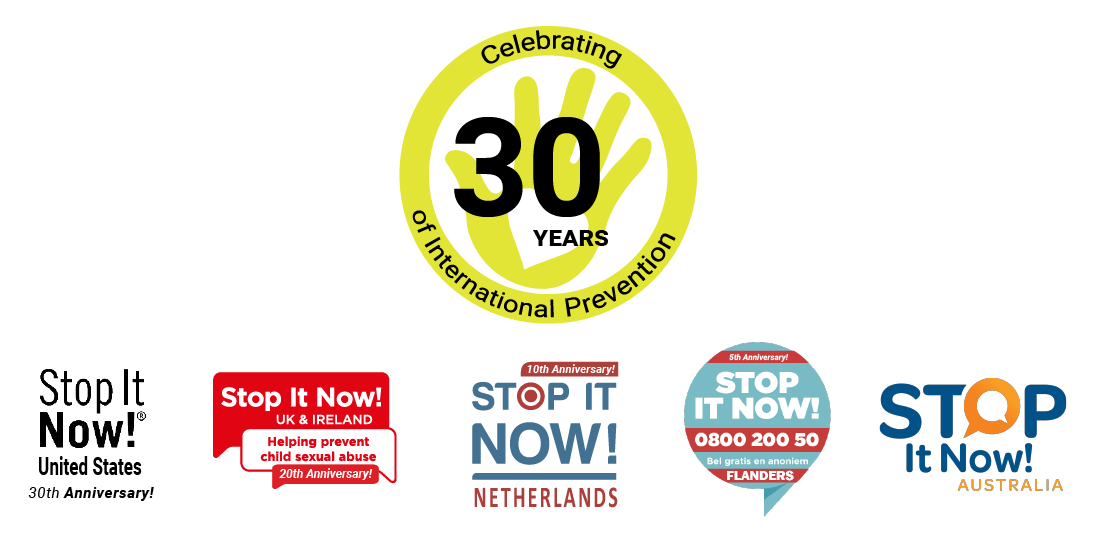 Throughout 2022, join Stop It Now! as we celebrate 30 years of international child sexual abuse prevention!
Stop It Now! was founded to prevent child sexual abuse using the tried and tested methods of public health. That meant seeing who was at risk for being abused and helping adults take responsibility for stopping it. In 1992 the prevailing means of preventing child sexual abuse was teaching children to protect themselves, but Fran Henry, founder of Now! and a survivor herself, knew much more could and should be done. Now! influenced the US Centers for Disease Control and Prevention to recognize child sexual abuse as preventable. Stop It Now!'s programs of helpline support, training and education, and policy work are recognized as keeping children safe.
You can read more about our history on our About Us page, view a timeline of the highlights of our 30-year history below, and beneath that you can read a series of quotes from people we'ved helped over the years.
Join Stop It Now! in celebrating our 30th anniversary in child sexual abuse prevention by watching the recording of our virtual event featuring key figures from Now!'s history, outlines of our future, our inaugural Founder's Award Ceremony, and more!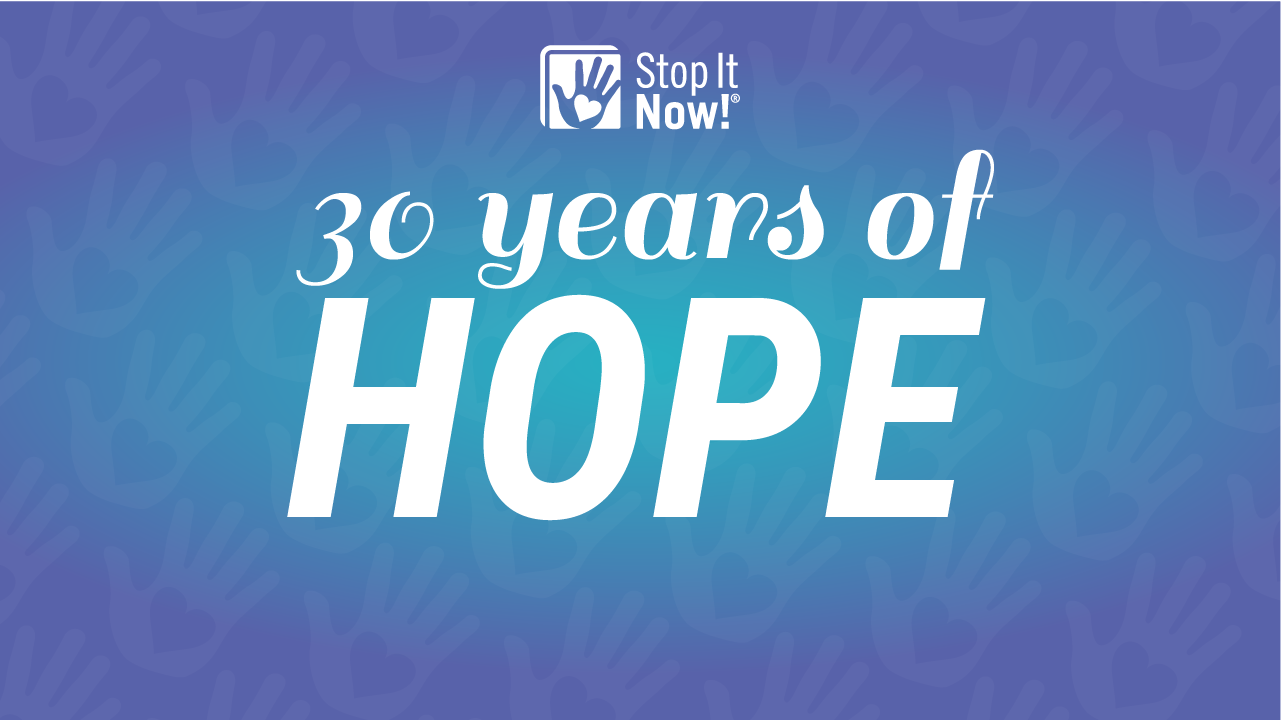 Ensure 30 More Years of Prevention
Our vision for the future is bright, and we need your support as we enter the next 30 years of prevention.
Please give now to keep our Helpline free and confidential, to develop new resources for our library, and to make resources available swiftly to the caring and concerned adults who need them most. Your gift is an investment in the prevention-based movement to keep children safe.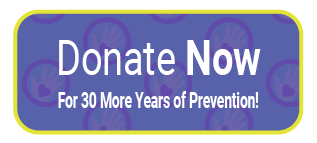 The Highlights of Our History

As we enter our 30th year, Stop It Now! has responded to over 30,000 Helpline Inquiries...

Ensure that we are able to keep responding for another 30 years.
And contact our Helpline today if you are concerned about child safety and are looking for guidance.