Make a difference and protect children and families
Every child has a right to a safe and nurturing childhood. But for many children, sexual abuse is an all-too-common occurrence. In the U.S., one in 10 children is sexually abused – and more than 50% of these cases involve children younger than 12. It doesn't have to be this way.
Together, we can keep children safe from sexual abuse. We know child sexual abuse is preventable. And we know that responsible adults are in the best position to keep children safe from harm.
Stop It Now! prevents child sexual abuse by giving adults, families, and communities the tools they need to take action and protect children, before they are harmed. Our Helpline and free resources equip adults to create safety plans, prepare for difficult conversations, and identify steps to take to keep children safe and healthy.
All of our services are free-of-charge. We rely on donations from individuals to sustain our nationwide services. Thank you for supporting our vital work!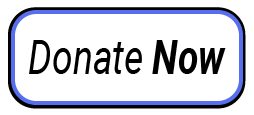 Give with confidence
Stop It Now! is a tax-exempt, charitable organization under IRS Code Section 501(c)(3). Our tax ID number is 04-3150129 and your gifts are tax-deductible to the fullest extent allowed by law. For more info, click here.
What your gift means
Your gift sustains our vital programs and services, in the equivalent of:
$50 - updates to our website and extensive resource library to reflect findings from our work and the latest research.
$100 - one hour of Helpline operations, during which time we help an average of three people with individualized guidance to protect children.
$250 - one month of our monthly resource newsletter and the creation of new resources
$500 - outreach to more than 20,000 people through our news, listservs and social media channels to share vital resources, roleplays and more to keep parents and professionals informed. 
$1000 - the cost to produce a webinar – from content development to research to production – that expands discussion on child sexual abuse and equips parents and providers to protect children. 
How to give
Online: Make a one-time gift or set-up automatic monthly donations through Classy. 
Mail: Download, print, and mail your completed Donation Form with check (payable to "Stop It Now!") or credit card information. Our mailing address is 351 Pleasant St., Suite B-319, Northampton, MA 01060.
Matching gifts: Many companies offer matching gift programs for their employees, so you can double your impact! Contact your HR department for a matching gift form to get started. You can also use the employer matching option on our online donation page.
Gifts in Honor or Memory of Someone: Celebrate a birthday, honor a special accomplishment, or memorialize a loved one with a gift in their honor! We will notify the honored person with a card and your good wishes. On our online donation form, choose "Dedicate my donation in honor or in memory of someone."
Fundraise for Stop It Now!
Host a fundraiser and invite your friends, family, and colleagues to support safety! Fundraising is easy via:  
Our peer to peer online fundraising platform. Set up a custom fundraising page for your birthday, marathon, golf tournament, or other event. We can help you set up the page and can send you swag!
An event. Join with your neighbors and have a garage sale, a car wash, or even a bake sale and donate the earnings to Stop It Now!.
Ways to give as part of everyday life:
Goodshop: Goodshop is an online shopping mall that donates a percent of your purchase price to Stop It Now! when you shop at one of 3,000+ partner stores including top retailers like Target, Expedia, and Staples. You can also find 25,000+ active discounts and money-saving coupons so you can save money and give back at the same time! Start by clicking here and searching for "Stop It Now!".
Vehicle Donation to Any Charity (V-DAC): Do you have an old car, truck, boat or RV that's been sitting in your driveway taking up space for too long? Why not get rid of it and support Stop It Now! at the same time! V-DAC will come pick up any vehicle - running or not – including cars, trucks, motorcycles, RVs, boats, airplanes, heavy equipment, farm machinery, and more. You get a tax deduction, and you avoid the cost and hassle of repairing or selling a vehicle you no longer want. Visit the V-DAC website to learn more.

Questions? To discuss other giving options or to make donations in-kind, of stock or by bequest, please contact us directly by phone (413.587.3500 ext. 2) or by email.
Federal and Military Workplace Giving
Since 2004, Stop It Now! has continued to meet the strict standards for national program coverage and low administrative costs required for participation in the world's largest workplace giving program - the Combined Federal Campaign (CFC) for employees of the US Federal Government. Federal, Military or Postal Service employees can join thousands of others who want to keep children safe from sexual abuse. Please designate your support to us under our alternate business name, "Child Sex Abuse Prevention and Protection Center" or find us under CFC #12223.